Christmas Crafts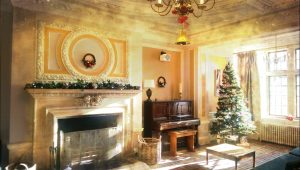 Christmas Crafts, Cakes and Canapés
CANCELLED FOR 2020 (Keep an eye out for dates in 2021)
What will I do?
Learn new skills:
Create you own Christmas Wreath 
Decorate a Christmas Cake
 Make festive canapes
Canape evening
Make new friends
spend time around God's Word
Carols by the Log fire
Cost:  £145 which includes cost of craft materials and ingredients
Come and learn some new skills, make new friends, take home the things you have made – well perhaps not the canapes!
SIZEWELL-HALL-Christmas-Crafts-booking-form-2020
In more detail, You are welcomed at Sizewell Hall with mulled wine by the log fire, then settle down to a Christmas 3 course meal. You will wake up to a hearty breakfast to equip you for the morning practical activity, where we would go out and find foliage from the grounds and to come back and make table decorations and Christmas door wreaths.
In the afternoon we will be decorating your own Christmas cake and then then learn how to make festive canapés. This is in preparation for the evening event where it will be a formal dressed event with Mocktails and various canapés that were made earlier.
Come dressed to impress and enjoy our bespoke Canape evening where you will being waited on and served with the finest Mocktails and your own creation of Canape's, then finishing with a festive Christmas message by our guest speaker and then carols being sung by the log fire.
Then the next morning – Wake up to a great breakfast and the last practical craft session before a final time of sharing God's word. Finish off with brunch at 11am and then final farewells before leaving Sizewell Hall.
You will leave feeling refreshed, festive and uplifted, ready to share your experience of the break,
along with all of the wonderful skills you have learnt. Ready and equipped and for your Christmas time!