Bird Watching Break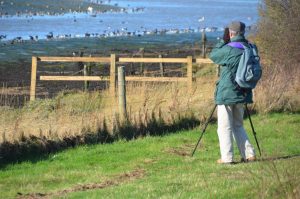 The dates for the 2021 Bird Watching Break should be confirmed soon.
This is a time to fellowship, visit local bird watching attractions, spend time with God, relax and make new friends.
A midweek break starting Tuesday evening and finishing after breakfast on Friday.
Each day includes sessions around God's Word, worship and tremendous bird watching opportunities. These will take place at the world-renowned RSPB* Minsmere nature reserve, which was voted Site of the Year in the Birdwatch Magazine/Birders' Choice Awards for 2019. This is only a short drive from Sizewell Hall, allowing the group to have plenty of time to enjoy some of the amazing species currently nesting at Minsmere.
A good breakfast gives you a great start to the day.  There will be a time of worship, followed by a thought for the day, before heading off with a packed lunch to watch birds in some of the many habitats.
After your day activity, there is time to relax at Sizewell Hall – you may even fancy a swim in the sea! The evening meal, which is freshly cooked, allows people time to share their experiences during the day.
In the evening there is time spent around God's word, hot drinks are served before bed-time.
There will also be times when Sizewell Book Shop will be open where you can access inspirational literature.
*RSPB membership is recommended but not essential
The cost is only £145 per person
Which is all inclusive, bed linen is provided. But please bring your own towel.
You can fill out a booking form by clicking on the link Sizewell Hall Bird Watching Break booking form 2020