>
Christmas Crafts Break 14th – 17th December 2021
Christmas Crafts Break 14th – 17th December 2021
Come and join us for food, carols, crafts and fun!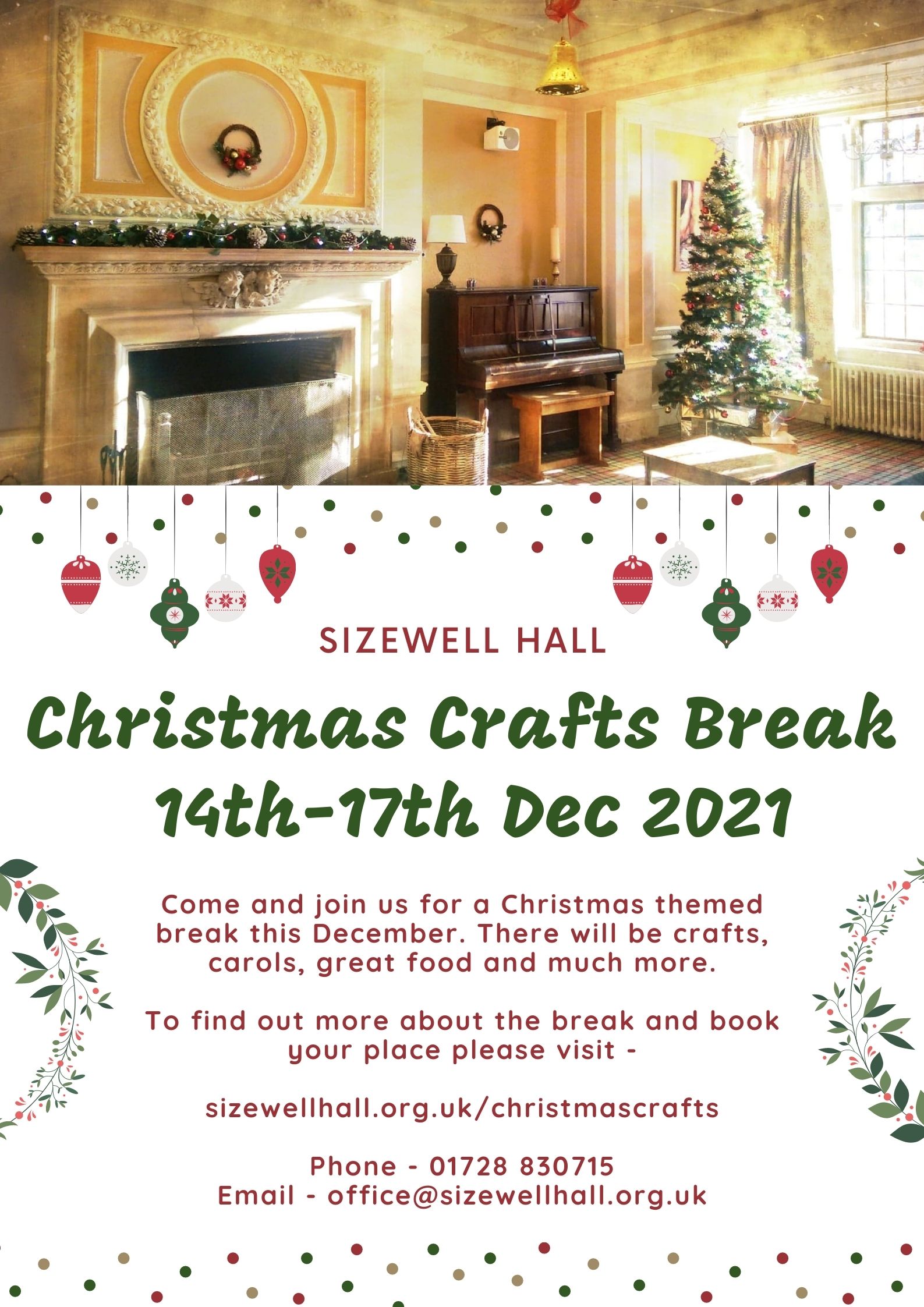 After having to cancel last years Christmas break due to Covid restrictions we are very excited to once again be able to offer a mid-week Christmas Crafts break this December!
Starting on Tuesday evening and finishing after breakfast on Friday, this is a fantastic opportunity to get into the Christmas spirit and meet like-minded people. During the break, there will be crafting stations giving you the opportunity to learn lots of new skills and create some amazing Christmas themed crafts. There will be card making, wreath creating, cake decorating and lots more. We will also join together to sing carols, worship God and spend time looking at his word. Each day you will enjoy delightful Christmas themed meals created by the brilliant caterer, Racheal Feasey. And, don't worry there will also be plenty of opportunities to relax and enjoy the peaceful atmosphere here at Sizewell Hall. You may even get the rare opportunity to experience the Hall and beach covered in snow!
The cost for this all-inclusive break is £185 per person*
*The cost includes all the materials you will need for your crafts. Bed linen is provided, but please bring your own towel.
To book your place please download the booking form by clicking here
Please pass on a copy of our flyer to friends and family you think may be interested!
You can download a pdf copy of the flyer by clicking here
If you have any further questions about the break please contact us:
office@sizewellhall.org.uk
or call 01728 830715