>
Christmas Crafts Break 28th Nov – 2nd December 2022
Christmas Crafts Break 28th Nov – 2nd December 2022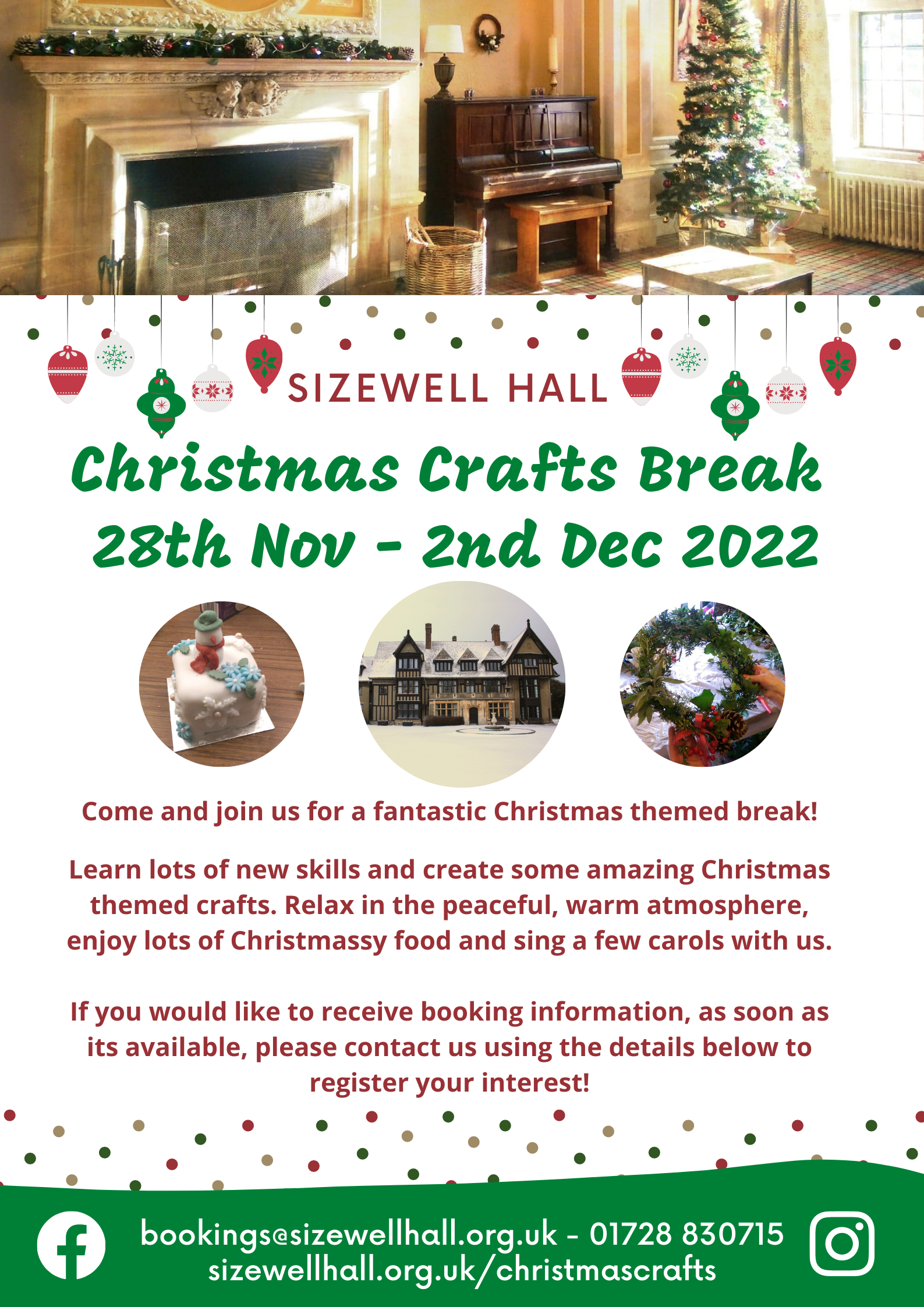 Come and join us for food, carols, crafts and fun!
We are very excited to once again be able to offer a mid-week Christmas Crafts break this year
Starting on Monday evening and finishing after breakfast on Friday, this is a fantastic opportunity to get into the Christmas spirit and meet like-minded people. During the break, there will be crafting stations giving you the opportunity to learn lots of new skills and create some amazing Christmas themed crafts. We will also join together to sing carols, worship God and spend time looking at his word. Each day you will enjoy delightful Christmas themed meals created by the brilliant caterer, Racheal Feasey. And, don't worry there will also be plenty of opportunities to relax and enjoy the peaceful atmosphere here at Sizewell Hall. You may even get the rare opportunity to experience the Hall and beach covered in snow!
We aren't quite ready to take bookings yet…
If you would like to be alerted as soon as more information is released, please contact us using the below details:
bookings@sizewellhall.org.uk
or call 01728 830715