Repair Our Roof
Our roof – just felt and battens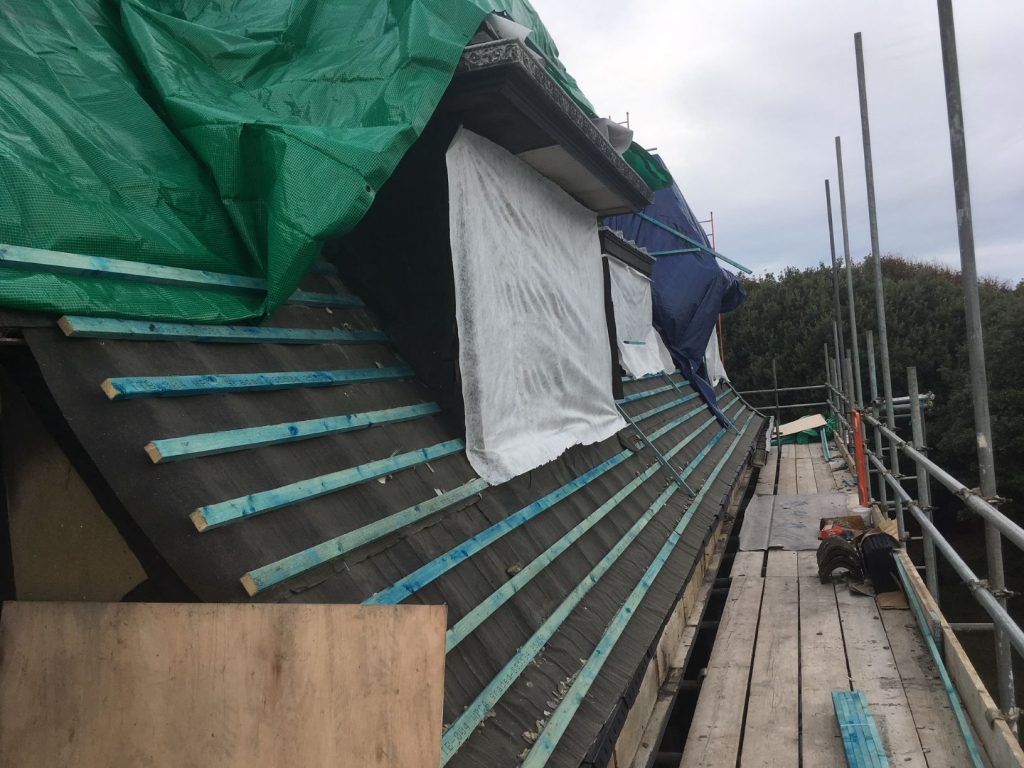 Suffolk, the driest county in the UK.
But since work on our roof started, it has become the almost the wettest.
Please pray:
that as the work continues it will not cause too much disruption to our wonderful guests.that as more rain is forecast the roof will be well protected and that rain won't slow work down or cause anymore damage.
for protection from the rain for our roof. Leaks have caused more work and rain slows work down.
for the work to move quicker and to be done thoroughly. It's a very big roof and there's still much to do.
for those doing the work, which is a massive job, pray for their safety, that they will work well, and for them to see at least a glimpse of God while they are at Sizewell Hall.
for Trevor and Paul for the extra work that this creates for them.
Please join us in urgent prayer for all of these things.
Pass this on your your church and ask them to pray.
It's a massive job and needs a massive amount of prayer.
Thank you!
If you would like to  make a donation.
Thank you.