Prices
Prices
Please find below the costs for 2020
Remember Sizewell Hall is a self catering facility and our prices reflect this.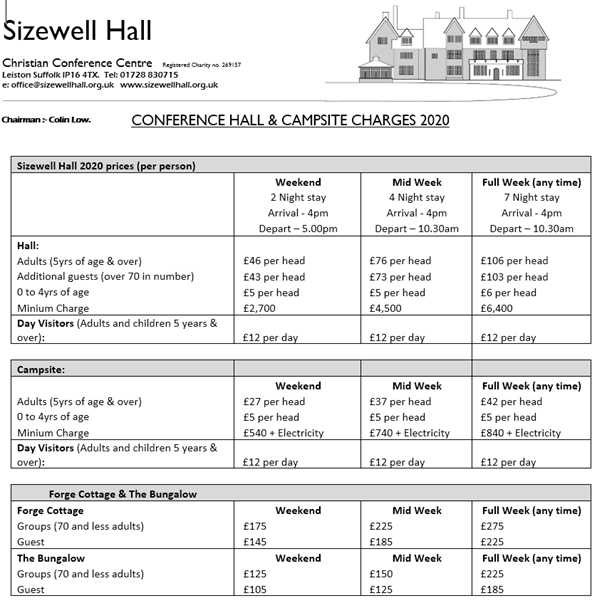 To download a copy, please click on link below
To download a copy of the Charges click on the link below:
Numbers in group
Maximum number in each group is approximately 90.
To download a copy of the Charges click on this link Sizewell Hall Charges
Booking forms and deposits
Booking forms are available from Sizewell Hall office.
All bookings must be arranged in writing and confirmed by completing the Booking Form and £150 deposit paid. These can be made online or by post – details below
By post to
Bookings
Sizewell Hall
Leiston
Suffolk
IP16 4TX
And your cheque made out to Sizewell Hall Ltd
Online:
Email your Booking Form to bookings@sizewellhall.org.uk
You can pay your deposit through our website on our donation page by clicking here. Please tell us what the payment is for when you pay online.
Payment
Full payment is made at the end of your stay.
Please view our Booking Conditions for important information click the link below for them.
Sizewell Hall Ltd Booking Conditions & Health Safety Booklet 2018