>
>
Planning For The Christian Life After Work 18th – 20th Oct 2022
Planning For The Christian Life After Work 18th – 20th Oct 2022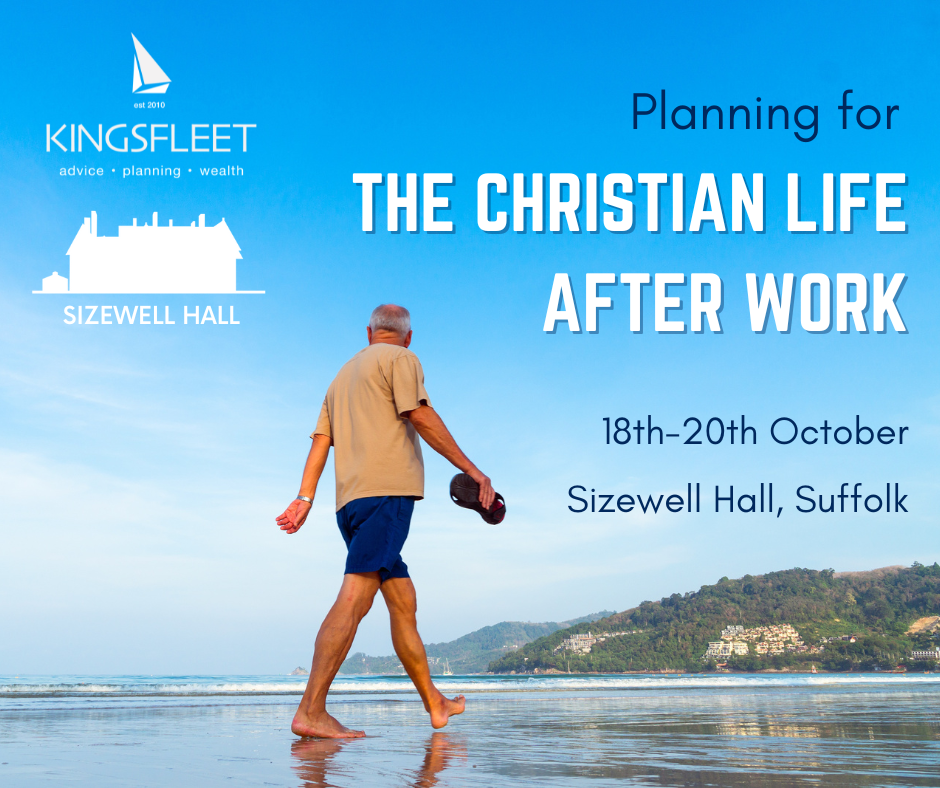 A new residential 3-day course to study God's word and prepare us for the rest of our earthly days and heavenly future.
– Work and retirement
– How can we use our gifts?
– How should we approach our finances?
– Legal and estate preparation
Led by Colin Low, Chartered Financial Planner at Kingsfleet and the current Chair of the Sizewell trustees shares his knowledge and experience of financial planning and aims to encourage us to look at what the bible teaches us about the Stewardship of our resources.
Psalm 24 reminds us that "The earth is the Lord's, and everything in it".
Through group sessions, seminars, videos, personal testimonies and expert speakers, we will study what the bible teaches on this issue. We will also allow plenty of time for reflection, meditation and private prayer so there will be plenty of time to enjoy the beauty which surrounds Sizewell Hall and enjoy the gift of friendship with fellow believers.
Please note that this is not a promotional event by Kingsfleet. Colin will bring his knowledge and expertise to the course but this course is intended to educate and assist.
Where
Sizewell Hall, Sizewell, Leiston, Suffolk IP16 4TX
Dates and Times 
9.30am Tuesday 18th October until
3pm Thursday 20th October
Cost
£50 p/p (this is a not for profit event and is an introductory price .
If you are interested in finding out more or booking your place please contact Kez Shaddick on 01473 744724 or email retreat@kingsfleetwealth.co.uk